2021 – Sassy Baggs Blingo
Due to COVID restrictions, this year's Sassy Baggs Blingo is going to look different, but we are taking it to a new level with 2o prizes in 20 days!  Please see details below.  If you would like to purchase tickets, please call 716.661.1477 or you can use the form below to purchase your tickets online.
Money raised benefits the WOW Fund, one of The Resource Center funds that is managed by the Chautauqua Region Community Foundation. This fund supports persons with disabling conditions in fulfilling their wishes and dreams to enjoy recreational and travel experiences based on financial need. This fund was created in memory of a TRC employee who died in 2010.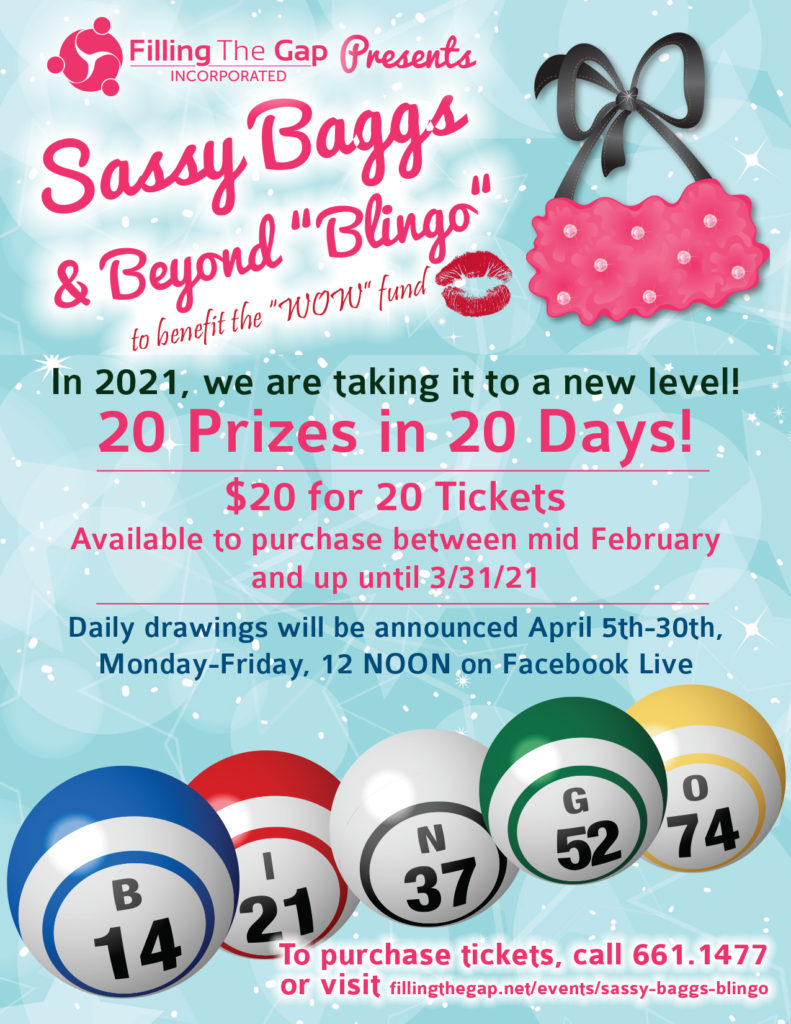 Prizes for 2021!
Register Below: