September 16 – 30, 2021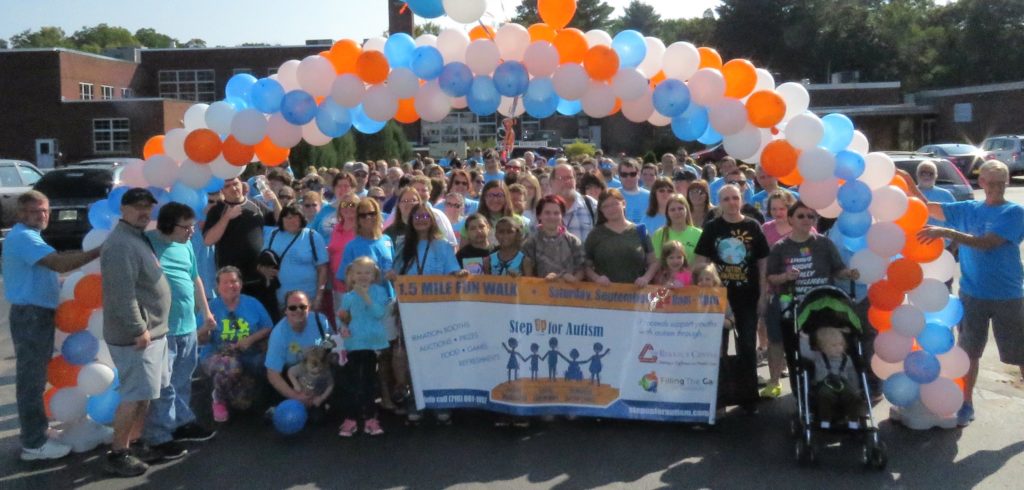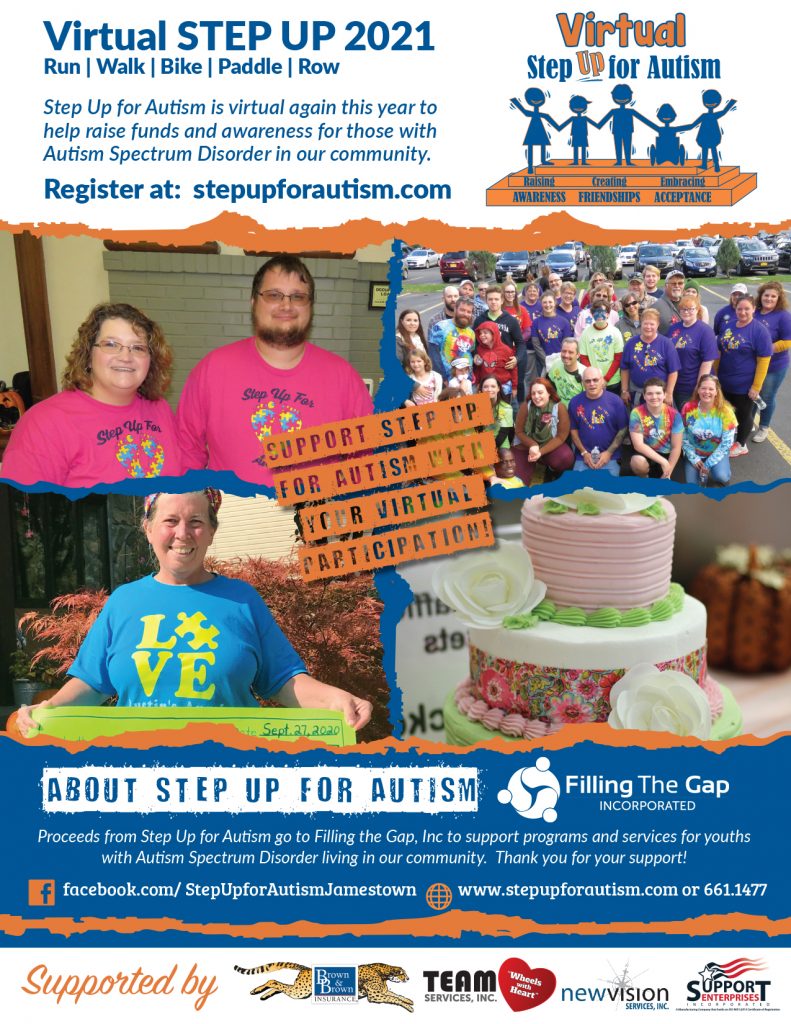 NOTICE: Due
to the stipulations of the NYS Heroes Act and the high COVID infection rate in Chautauqua County, we have decided to cancel the in-person Step Up for Autism walk. You still will have the option to do a virtual walk, either for free or for $20 (paid participants will receive a 2021 Step Up for Autism T-shirt). We apologize to those who had been looking forward to our in-person event, and we appreciate your understanding of our decision to cancel the in-person walk in the interest of everyone's health.
For the virtual event, you're not limited to walking – feel free to run, bike, paddle, row, skateboard, etc.
Step Up for Autism was created in 2010. It is an opportunity for the community to come together to demonstrate support for people who are on the autism spectrum.
The event usually takes place the last Saturday in September at The Resource Center's administrative offices in Celoron.
Step Up for Autism helps raise funds and awareness for those with Autism Spectrum Disorder in our community.
To sign up or to raise money, please click on the buttons below.  If you would prefer to sign up offline, please download the registration form here.
If you are interested in sponsorship, please download our Sponsorship Packet here.


Follow Us on Facebook!