Dory Matwijkow again organizing her own Step Up for Autism walk
A spur-of-the-moment fund-raising idea last year during the pandemic was such a success that Dory Matwijkow is doing it again, and she invites everyone to join her in supporting people with autism.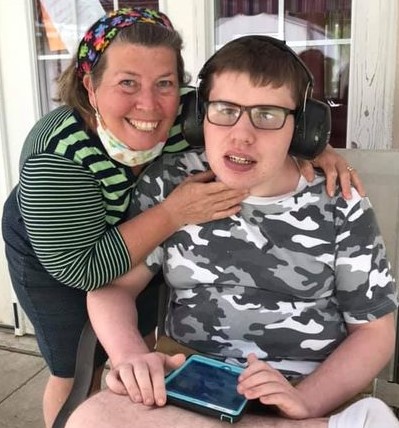 Dory will hold her second annual Step Up for Autism walk Saturday, October 16, in Beaver Island State Park on Grand Island. The event begins at 11:00, with the walk scheduled to start at noon. There also will be a basket raffle with many awesome prizes, as well as a bake sale featuring items made by Dory, who is a professional pastry chef
Dory is organizing the event because of her son, Austin. Austin is on the autism spectrum and lives in a home in Jamestown operated by The Resource Center. Each September, The Resource Center typically hosts its own Step Up for Autism event, and Dory and her family and friends make the long drive to Jamestown to take part. The group calls themselves "Austin's Angels."
When Dory learned in August 2020 that the Step Up for Autism event at The Resource Center would be canceled because of the pandemic, she posted on Facebook that she was going to organize her own walk. She asked her Facebook friends if anyone was interested in attending, and 70 people commented in support of her idea and offered to assist.
Dory's first Step Up for Autism event was held September 27, 2020, in Beaver Island State Park. Though she had to limit the number of participants because of restrictions on people gathering together, her event raised $10,000. That money was donated to Filling the Gap, Inc., which works with The Resource Center to improve the lives of people with disabilities and other socioeconomic challenges
Dory was overwhelmed by the support she received for her event. Because it went so well, she decided to do it again this year. Officials at The Resource Center and Filling the Gap are grateful she's holding another walk, because high COVID infection rates in Chautauqua County caused them to cancel the Jamestown Step Up for Autism event again this year.
People may take part in Dory's Step Up for Autism walk for free. Those interested in receiving a 2021 Step Up for Autism shirt can pay a $25 registration fee.
Dory has again set a goal of raised $10,000. We encourage people to help her reach that target by making a donation. You can complete the form below, or you can mail l a check (made payable to "Filling the Gap/Dory's Walk") to Filling the Gap, Inc., 92 Fairmount Avenue, Jamestown, NY 14701. Or they can donate to Dory's Venmo account, which is @Dory-Matwijkow. All donations, as well as the money raised at her Step Up for Autism event, will be given to Filling the Gap to support the services The Resource Center offers to people on the autism spectrum.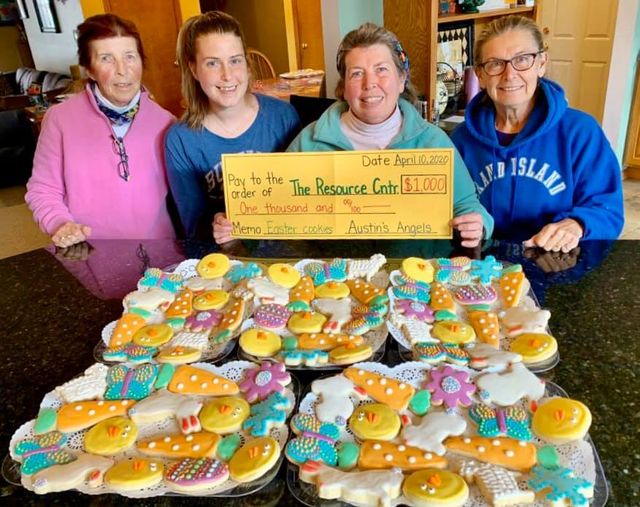 The creation of her own autism walk is just one of the ways Dory supports others. For many years she and her family have participated in The Summit Center's Autism Walk. Two years ago, under the banner of "Baking for Autism," she started baking sweets to raise money for Austin's Angels, and last year she branched out to also bake dog biscuits. Her treats (for humans and canines) have been popular, allowing her to donate the proceeds to The Resource Center and Filling the Gap.
We can't thank Dory enough for her commitment to The Resource Center and Filling the Gap. Her love and devotion for Austin have inspired many of her family members and friends to support her walk. Please show your appreciation for Dory's efforts by making a donation.