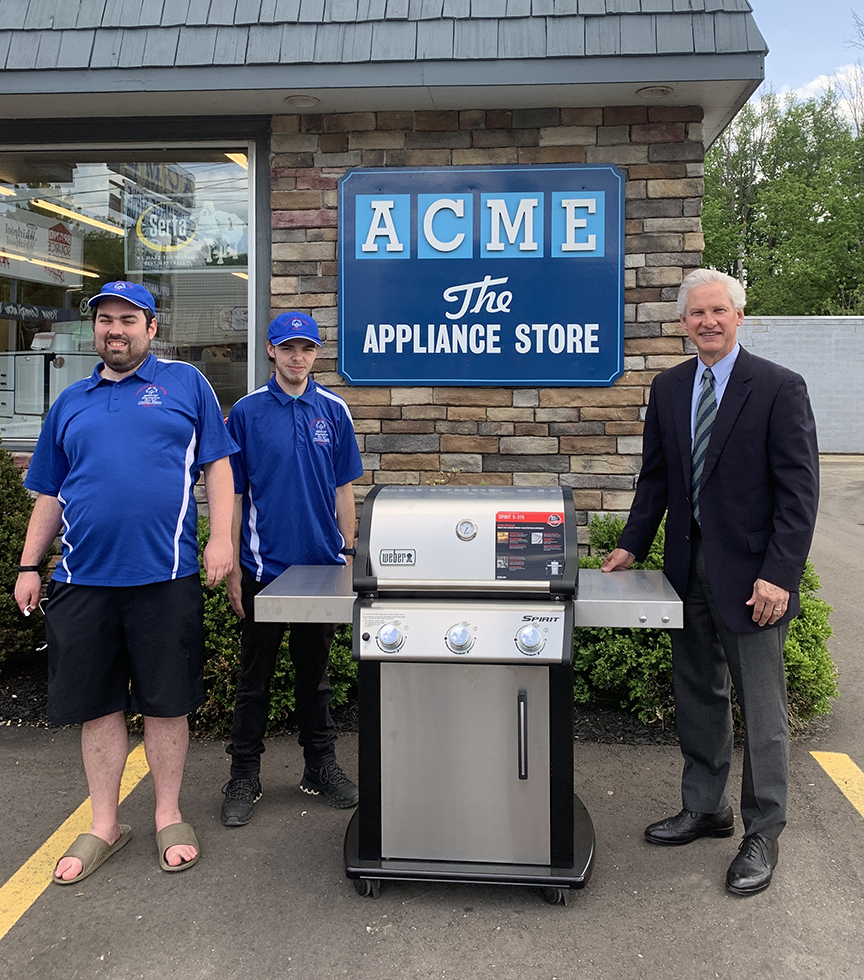 Dan and Beth Hocking, Owners of ACME The Appliance Store, recently donated a Weber Gas Grill that will be used for a drawing to support the 26th Annual TRC Golf Classic.
The TRC Golf Classic is the major annual fund-raising event for Filling the Gap, Inc., a Jamestown-based non-profit organization that works with The Resource Center to support people with disabilities and other socioeconomic challenges in Chautauqua County. In its first 25 years, the tournament has netted close to $1.7 million for the TRC Foundation Fund, which raises money to improve the lives of people with disabling conditions in Chautauqua County.
 "We are very thankful for The Resource Center and the positive and lasting impact they have on our community," said Dan Hocking.  "ACME The Appliance Store is honored to donate this Weber Gas Grill to help raise money for the TRC Golf Classic.  With Summer right around the corner, this will be a very desirable item!  Beth and I are strong believers in giving back to the community.  The Resource Center makes a difference in people's lives on a daily basis, and we are happy to continue to support their efforts."
The 2022 TRC Golf Classic is scheduled for July 25 at Moon Brook Country Club in Jamestown.  For more information or to sponsor, please visit www.trcgolfclassic.com. 
Picture:  l to r – Josh Holsinger, Special Olympics Athlete; Matt Carlson, Special Olympics Athlete; and Dan Hocking, Co-Owner, ACME The Appliance Store