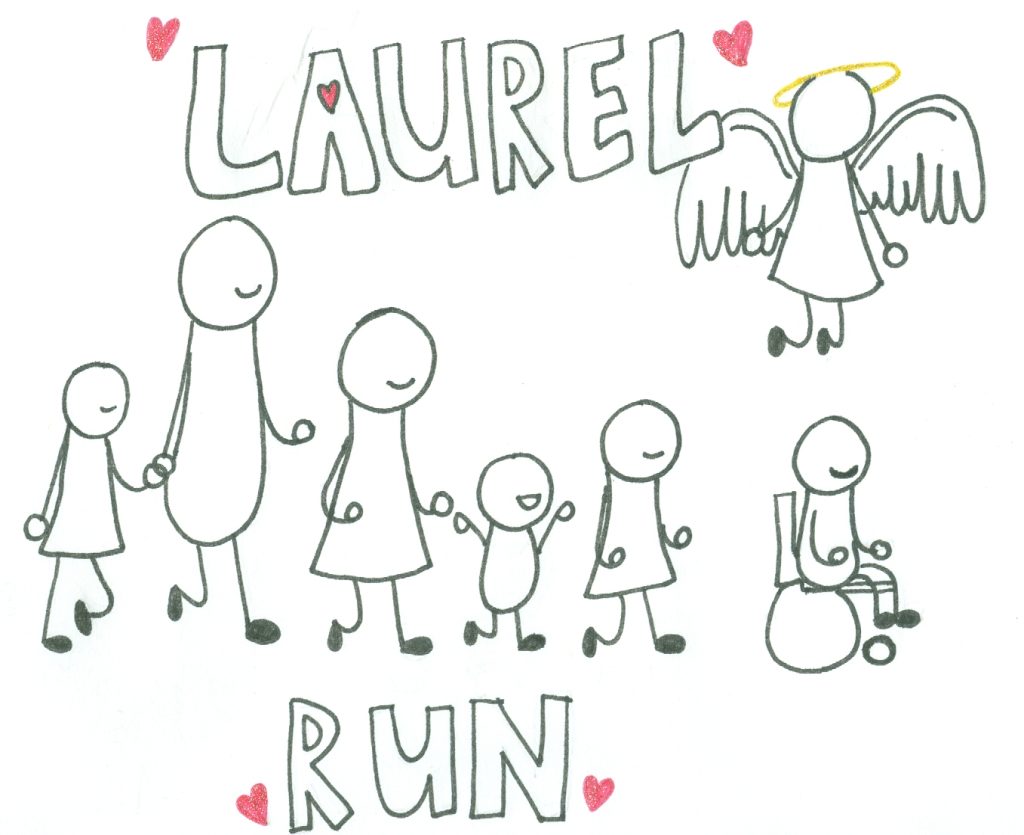 Lexi Holmes of Jamestown High School was the winner of the competition to design the logo for the 2022 Laurel Memorial Run and Walk.
Each year, the Laurel Run/Walk Planning Committee holds a contest among area high school students to design the event logo.  The best designs are posted online, and people can vote for their favorite.
Lexi's design features a group of people, one of whom has angel wings and a halo.  That figure is thought to represent event namesake Laurel Hotelling, who died in 2017.  Lexi's design will appear on this year's Laurel Memorial Run/Walk T-shirts.  For winning the competition, she will receive a $100 gift card.
The 26th annual Laurel Memorial Run/Walk begins Friday, July 15, with the traditional Jamestown-to-Dunkirk relay run, which features representatives from area schools and the Lakeview Shock Incarceration Correctional Facility running the different legs of the relay.  The relay begins at about 8:30 at McCrea Point Park on Jones & Gifford Avenue in Jamestown and ends at The Resource Center's facility at 186 Lake Shore Drive West, where the City of Dunkirk will host a victory celebration from 12:30 to 2:00. 
The following morning in Silver Creek, there will be an 8-kilometer run, a 5k fitness walk, a 1k fun walk, children's runs and Laurel's Legacy Lap, in which anyone with a disability is invited to talk a lap around the track at the ballfield downtown.  
Laurel Run was created by Wayne and Elaine Hotelling in honor of Laurel, who was their oldest daughter and who had special needs.  The event is designed to celebrate the achievements of people with disabilities.  Money raised through the Laurel Memorial Run/Walk goes to Filling the Gap, which works with The Resource Center to improve the lives of people with disabilities in Chautauqua County.  
For more information or to sign up to participate in Laurel Run, phone 716-934-3952 or 716-661-4735.